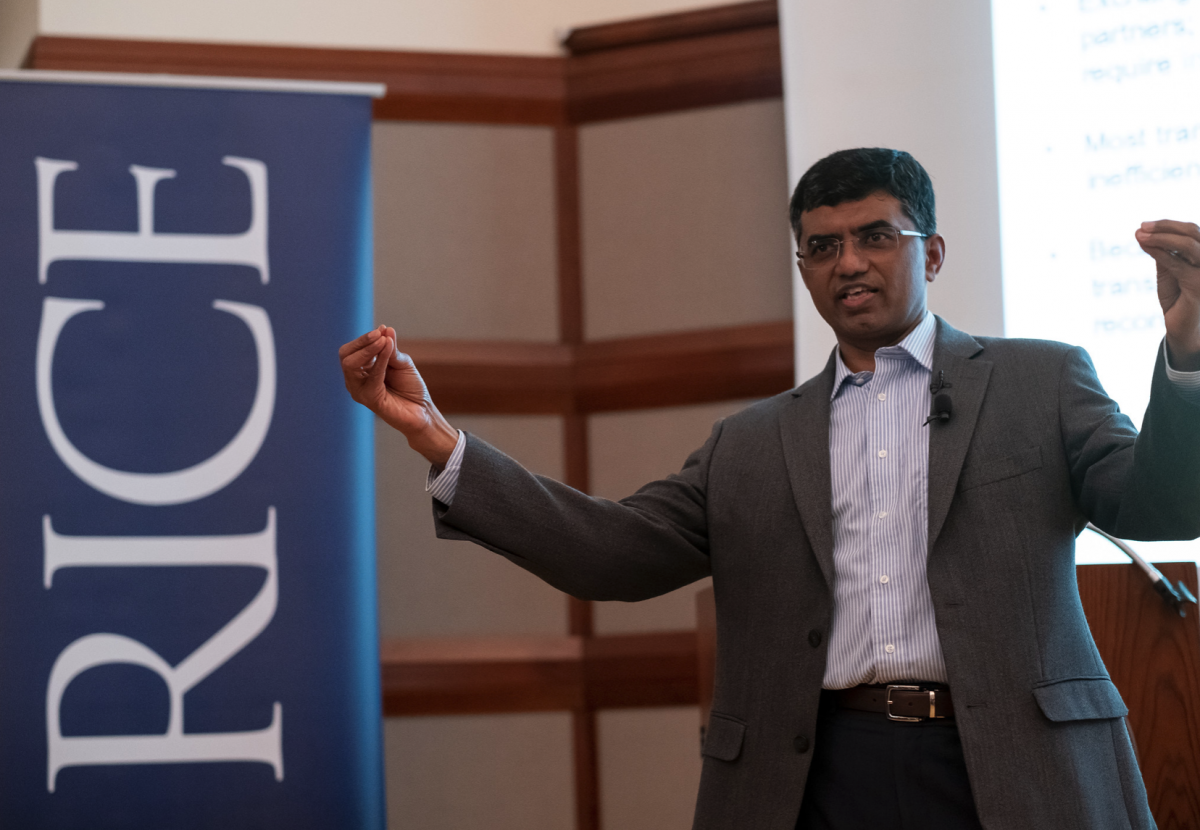 The Ken Kennedy Institute hosts several lecture series throughout the academic year. Each of these series has a specific focus. Distinguished guests are invited to present talks that allow for both discussion, networking and an opportunity to hear from top researchers, executives and leaders from around the globe.
Ken Kennedy Institute Distinguished Lecture Series brings leaders in the field of computing and data science from both academia and industry to Rice to speak about the impact of their work.

Technology Innovation Lecture Series is sponsored jointly by the Liu Idea Lab for Innovation and Entrepreneurship and the Ken Kennedy Institute.

Technology, Culture and Society Lecture Series is organized by the Technology, Culture and Society Initiative and co-sponsored by the Ken Kennedy Institute. This series focuses on social, political, and legal issues that have emerged from the information revolution that touches most aspects of our daily lives.
These lectures are open to the public with no cost for admission. We welcome you to come and attend one or all of the presentations in our lecture series held at Rice University. If you have questions about an event or need more information, please visit the Events section of our website for further details.