Leadership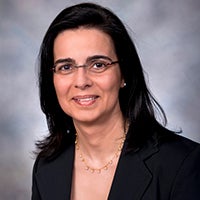 Lydia E. Kavraki, PhD
Director, Ken Kennedy Institute
"my last name"@rice.edu
713-348-5737
Lydia E. Kavraki is the Director of the Ken Kennedy Institute. She is the Noah Harding Professor of Computer Science, professor of Bioengineering, professor of Electrical and Computer Engineering, and professor of Mechanical Engineering at Rice University.
Kavraki received her B.A. in Computer Science from the University of Crete in Greece and her Ph.D. in Computer Science from Stanford University. Her research interests span robotics, AI, and biomedicine. In robotics and AI, she develops algorithms for motion planning, machine learning and data science methods for reasoning under uncertainty, and multi-modal frameworks to instruct robots and collaborate with them. In computational biomedicine, she develops robotics-inspired methods for understanding bimolecular interactions and for medicinal drug discovery. Kavraki is a member of the National Academy of Medicine and the Academy of Athens. She is a recipient of the Presidential Mentorship Award and the Outstanding Faculty Research Award at Rice University, the ACM Grace Murray Hopper Award, the ACM Athena Lecturer Award, the IEEE Robotics and Automation Society Pioneer Award, and the ACM-AAAI Allen Newell Award.
---
Angela Wilkins, PhD
Executive Director, Ken Kennedy Institute
Angela.d.wilkins@rice.edu
713-348-3128
Angela Wilkins is the Executive Director of the Ken Kennedy Institute. Angela is responsible for the development and implementation of Ken Kennedy Institute's programs in the computational sciences. After earning a Ph.D. in theoretical physics from Lehigh University, she shifted her focus to computational biology and spent nine years at Baylor College of Medicine as a researcher and instructor. She later served as director of clinical research at the nonprofit Center for Science & Law, and in 2017 founded Mercury Data Science, a boutique consultancy to help early stage companies solve data science problems. She was previously chief scientist of Mercury Fund, a Houston venture capital group, advising on artificial intelligence-related investments. Wilkins holds four patents, has been involved in several federally funded projects and has been published extensively.
---
Staff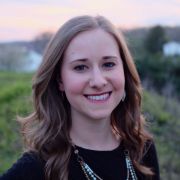 Michelle Atkinson
Program Administrator
Michelle.Atkinson@rice.edu
713-348-5823
Michelle Atkinson, CMP is the Program Administrator for the Ken Kennedy Institute. Michelle is responsible for implementing and administering the vision, strategy, and goals of the Institute. Prior to joining the Ken Kennedy Institute, she coordinated events in the nonprofit and academia sectors. Michelle is a native Houstonian and received her B.S. in Communication Studies from The University of Texas at Austin.
---
Meredith Westover
Administrative Assistant
Meredith.Westover@rice.edu
713-348-2368
Meredith Westover is the Administrative Assistant for the Ken Kennedy Institute. Meredith is responsible for providing administrative and operational support for the Institute. She also manages the Institute's webpages and provides scheduling support for the Institute's directors. Prior to joining the Ken Kennedy Institute, she worked in operations within the Oil & Gas industry. Originally from Massachusetts, she received her B.S. in Psychology and Anthropology from Union College, NY before moving to Houston.
---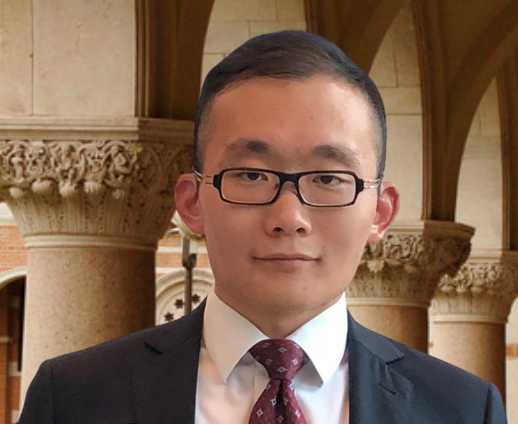 Anton Zhang
Ken Kennedy Fellow
zz10@rice.edu
713-348-4888
Anton Zhang is a Data Scientist and Fellow for the Ken Kennedy Institute. Anton is responsible for coordinating multi-disciplinary research projects, managing data and computational resources, and implementing machine learning and statistical methods to draw insights. He received his bachelor's from Tsinghua University, Beijing in 2011, and PhD from Rice University in 2016, with a research focus on the theoretical and computational study of low-dimensional nanomaterials. After graduation, he spent several years in the energy industry working on data processing and model building for upstream Oil & Gas explorations. Besides data science, Anton is also interested in entrepreneurship and business consulting with multiple project participations.