Corporate Partner Program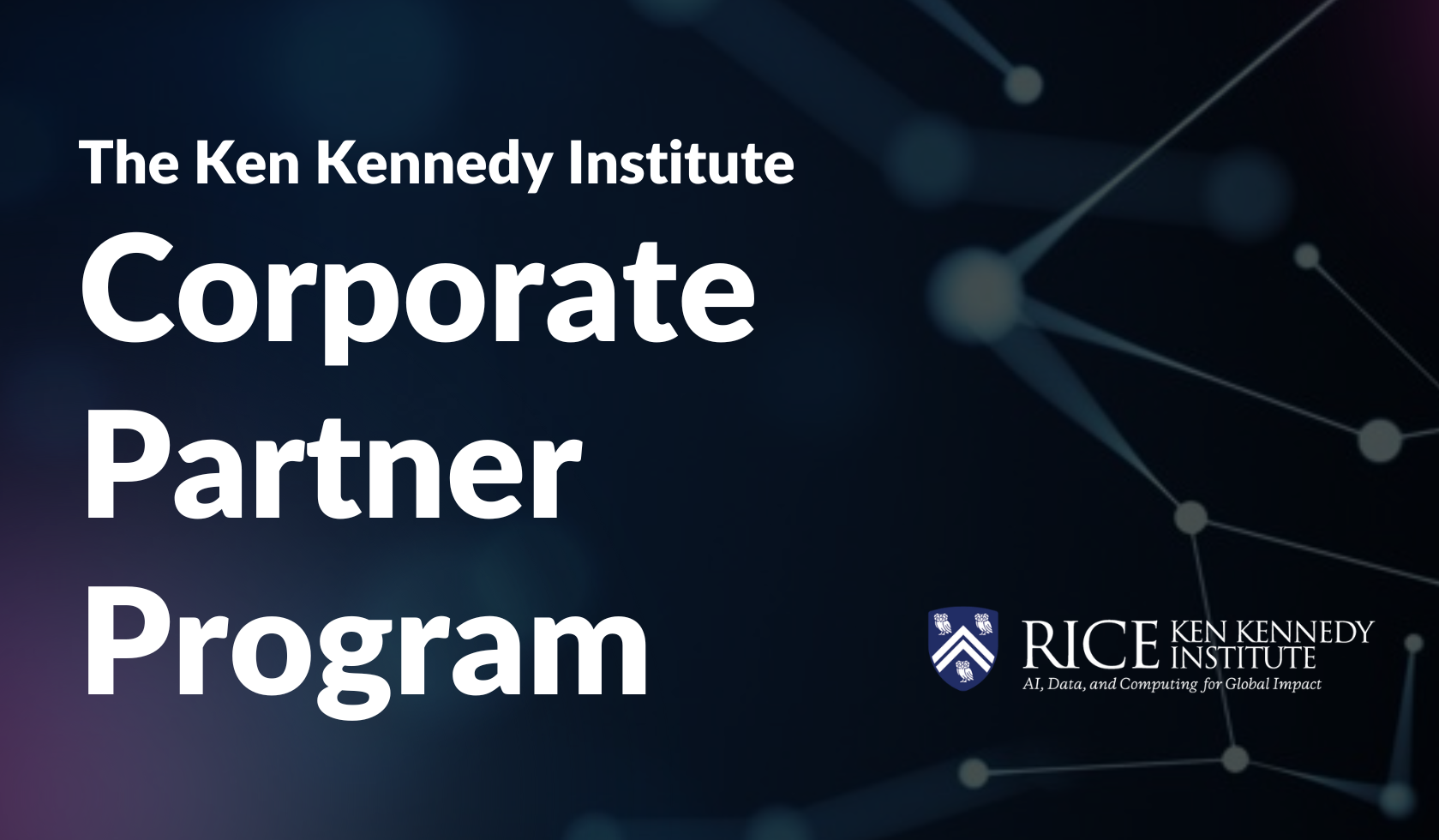 Partner with Us
Through our Corporate Partner Program, your company can develop research collaborations, sponsor graduate students, recruit top talent, and become a strategic arm in pushing artificial intelligence, data, and computing further. We aim to support your organization by creating valuable connections driven by our mission and the pursuit of innovation.
Learn More
Collaborate with Rice Faculty
Meet our Members of the Month
We foster a clear and strategic pathway to real-world impact and we are expanding
the Ken Kennedy Institute's mission to establish long-term inter institutional collaborations.
To learn more about partnerships, email us at kenkennedy@rice.edu.
CONTACT

Rice University
Ken Kennedy Institute
6100 Main Street, MS39
Houston, Texas 77005
CONNECT

Phone: 713-348-5823
Email: kenkennedy@rice.edu

Subscribe to our Newsletter.