The White House has awarded Rice University bioengineer David Zhang a Presidential Early Career Award for Scientists and Engineers (PECASE), the government's highest honor for people who have recently begun their research careers.
Zhang, associate professor of bioengineering, was nominated by the National Human Genome Research Institute (NHGRI) for his research on developing affordable methods to sequence DNA mutations that can cause disease. He was among the 316 winners named this month by President Donald Trump and is the first member of the bioengineering department to receive the PECASE.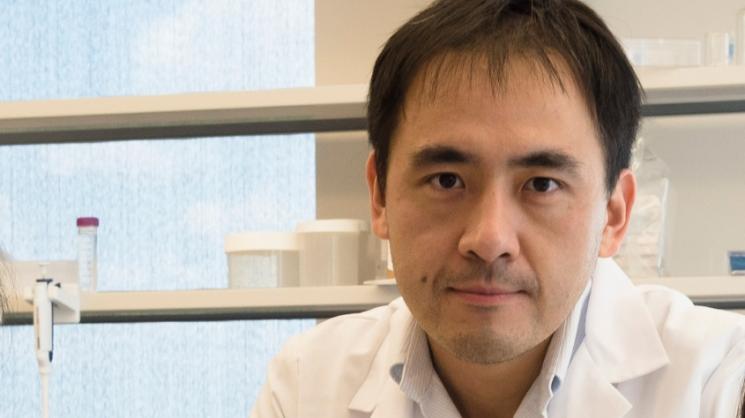 "I feel very honored and grateful to receive both the PECASE award and the National Human Genome Research Institute's nomination," Zhang said. "The NHGRI has been extremely supportive of our group's research and my program manager, Mike Smith, has on numerous occasions provided valuable advice on research direction.
"NHGRI's research funding has been instrumental in our lab's technology development and translation, and I'm excited to share that we have now applied the technology to over 500 clinical samples for molecular diagnostics for diseases ranging from lung cancer to intellectual disability genetic diseases to Type 1 diabetes to organ transplant rejection," he said. "The technology is now being commercialized by Nuprobe, a (venture capital)-backed startup that I co-founded. I am also extremely grateful to my research scientists and graduate students, who have made our technology vision a reality."
Established in 1996, the PECASE acknowledges the contributions scientists and engineers have made to the advancement of science, technology, education and mathematics education, and to community service as demonstrated through scientific leadership, public education and community outreach. The White House Office of Science and Technology Policy coordinates the PECASE with participating departments and agencies.
Zhang joined the Rice faculty in 2013 and was recently promoted to associate professor. His research group, the Nucleic Acid Bioengineering Lab, explores the biophysics of nucleic acid hybridization, develops novel genome and transcriptome profiling technologies and translates these technologies into noninvasive cancer diagnostics.
"It was exciting to see David receive the prestigious PECASE award," said Reginald DesRoches, the William and Stephanie Sick Dean of the Brown School of Engineering. "It is just another reminder of the high regard for his research by the broader community. We are fortunate to have him as part of our faculty."
Zhang joins previous Rice PECASE winners David Alexander, Wei Li and Emilia Morosan of the physics and astronomy department.
Author: CHRISTI VASQUEZ