HOUSTON (January 14, 2020) - The Ion, an entrepreneurship center being developed in the old Sears building in Midtown by the Rice Management Company, has named three new senior directors to its team.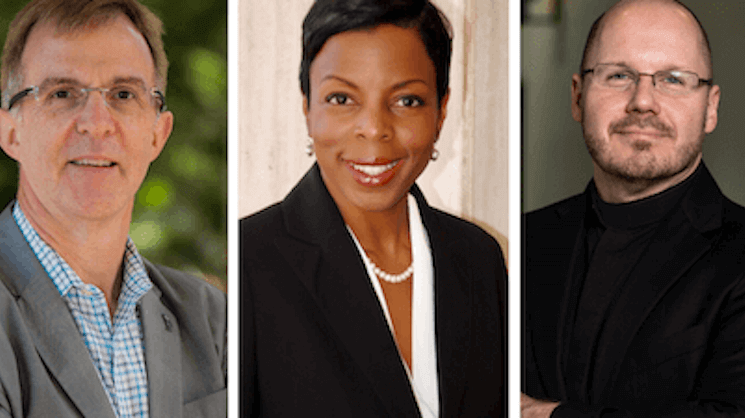 Deanea LeFlore, Jan E. Odegard, and Chris Valka are the three newly named leaders of the organization, effective immediately. They join - and will report to - Gabriella Rowe, who was named executive director in October.
Jan has been the soul of the Ken Kennedy Institute for the past 18 years. Due to his initiatives, tireless efforts, extreme efficiency, deep knowledge of technologies for data and computing, excellent working relationships, and extensive network of contacts locally and globally, Jan has helped create an amazing environment at the Ken Kennedy Institute that has benefited the entire Rice community. Jan has coordinated several of the shared cyber infrastructure proposals for Rice, the Rice Oil & Gas HPC Conference, the Rice Data Science Conference, and several of our bootcamps. The Ken Kennedy Institute is looking forward to collaborating with Jan in the future and his position at ION opens new and exciting directions for the Ken Kennedy Institute.
Author: NATALIE HARMS