The Nanotechnology Enabled Water Treatment Center (NEWT), a National Science Foundation Engineering Research Center (ERC) with its headquarters at Rice University, has earned a five-year renewal to continue its work on next-generation water treatment systems.
The multi-institution, multidisciplinary center under the direction of Rice environmental engineer Pedro Alvarez is a partnership between academia, industry and government to produce transformational technology as well as engineers primed to lead the global economy. The NSF award is for $16.5 million.
Along with Rice, NEWT relies on expertise from partners at Arizona State University, the University of Texas at El Paso and Yale University.
NEWT's next five years will focus on three thrusts: the development of multifunctional nanomaterials to selectively transform pollutants into harmless byproducts; low-energy desalination and disinfection of water through nanophotonics and thin-film nanocomposite materials; and strategies to control fouling and scaling in water-treatment processes and oil and gas production.
NEWT has spearheaded research initiatives since 2015 intended to provide access to clean water anywhere in the world. The enabling technologies are easy to deploy and tap unconventional energy sources, especially solar, for humanitarian and emergency aid.
Among its other initiatives, NEWT and its partners study the decontamination of brackish water produced during oil and gas recovery to reduce the industry's environmental impact, as well as nano-based advanced oxidation processes that remove contaminants, including antibiotic-resistant bacteria and the genetic remnants that spread resistance.
In its first five years, NEWT researchers produced 313 journal papers that represented significant advances in fundamental nanoscience, particularly in filtration technologies that remove contaminants from water. Alvarez noted 33 students have earned a Ph.D. through the program.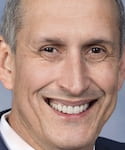 He used a recent study by the Rice lab of Michael Wong as an example. It detailed a nano-enabled method for the rapid photocatalytic defluorination of "forever chemicals" PFOA and GenX. "These chemicals are showing up in the blood of newborn babies," Alvarez said. "They're in mother's milk. They're in polar bears in remote locations. We don't know how toxic they are or what long-term effects they cause, but what is certain is that current water treatment facilities do not remove them.
"There are technologies that can destroy them, but they're so energy-intensive that they resemble using a bomb to kill a mosquito," he said. "Here we have a catalyst that destroys this pollutant using sunlight, a low-energy, green approach that doesn't require chemical additives. This illustrates how our technologies can do things that existing technologies cannot accomplish."
The steady advance of nanotechnology over the past five years has broadened the center's vision, he said.
"The big picture is that we have demonstrated nanotechnology can be used at scale to enhance treatments," Alvarez said. "These technologies are the key to systems that are not only more efficient but also smaller and easier to deploy."
Examples from Rice's own labs include sun-powered systems that desalinate water by membrane distillation, and catalysis for water treatment. "Qilin Li's nanophotonic membrane distillation is planned to be deployed in refugee camps through a Rice alum and his company," he said. "That's a big win."
Techniques learned through Rice's continuing efforts to "trap and zap" antibiotic-resistant bacteria and the genes they release has also led to efforts to deactivate the virus that causes COVID-19 in wastewater.
Education is a key component of NEWT, primarily through the NanoEnvironmental Engineering for Teachers (NEET) program offered by the Rice Office of STEM Engagement. The program empowers high school science, environmental and biology teachers to implement engineering-based classroom activities on water sustainability. The program is administered by Carolyn Nichol, director of the office and a faculty fellow in Rice's Department of Chemistry.
Author: MIKE WILLIAMS