Rice Computer Science faculty members Lydia Kavraki and Marcia O'Malley are among 35 scientists named Oct. 25 to a list of the world's top women scientists in robotics, energy and science at the iROS 2022 Conference in Kyoto, Japan. The international conference focuses on intelligent robots and systems.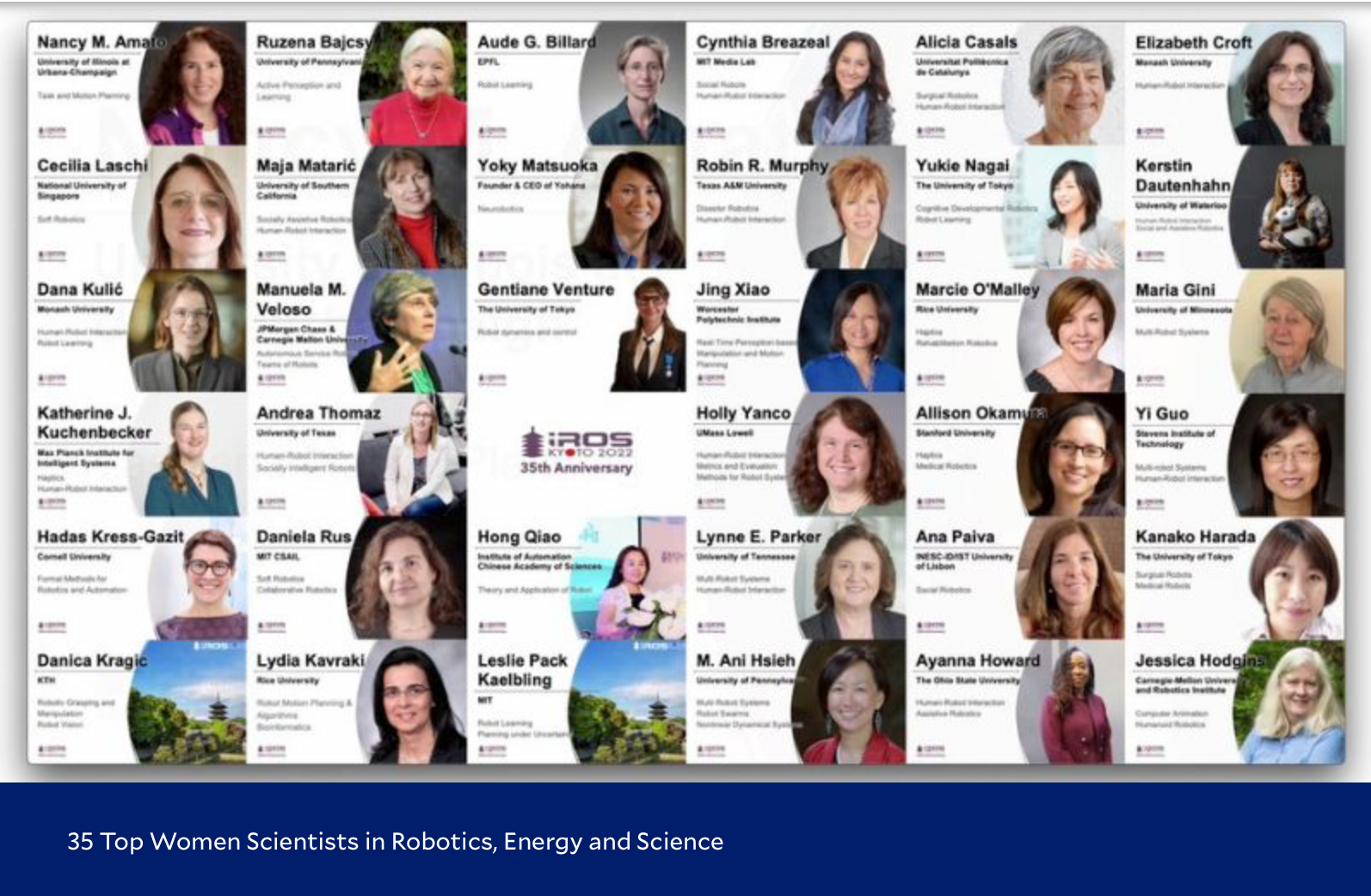 Kavraki is the Noah Harding Professor of Computer Science and a professor bioengineering, mechanical engineering and electrical and computer engineering and director of the Ken Kennedy Institute.
O'Malley is the Thomas Michael Panos Family Professor in Mechanical Engineering and a professor of electrical and computer engineering and of computer science, and associate dean for research and innovation.
See the full list of honorees on the iROS Conference website.
AUTHOR: MIKE WILLIAMS