Haotian Wang of Rice University's Brown School of Engineering has been honored with a Packard Fellowship, one of 20 researchers in the nation to win the award this year.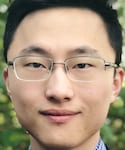 Each member of the David and Lucile Packard Foundation's annual class of Packard Fellows for Science and Engineering, all early-career academic researchers, will receive $875,000 over five years to pursue their projects.
Wang's Rice lab focuses on the design of catalysts and reactors that use renewable electricity to convert carbon dioxide, a greenhouse gas, back into fuels or chemical feedstocks, creating a closed carbon loop.
"This fellowship gives us the maximal flexibility we need to hire students or buy equipment to facilitate projects," said Wang, the William Marsh Rice Trustee Chair and an assistant professor of chemical and biomolecular engineering who joined the university in 2019. "It gives us the freedom to do innovative work."
In recent projects, Wang and his lab have developed catalysts and reactors to produce high-purity hydrogen peroxide from air, water and electricity and to convert carbon dioxide into liquid formic acidand carbon monoxide, both valuable industrial fuels.
"In general, I would like to use this funding to continue along this route to convert carbon dioxide into valuable chemical fuels," he said.
Wang was named to the Forbes Magazine 30 Under 30 in Science list in 2019, and earned a $2 million Emerging Frontiers in Research and Innovation grant from the National Science Foundation earlier this year to pursue his carbon dioxide research.
He noted he got news of the fellowship when department chair Michael Wong asked him to join a meeting with an "industry collaborator."
"But I noticed when I joined the 'collaborator' was from the Packard Foundation," he said. "That was quite a surprise."
The Packard Foundation was established by Hewlett-Packard co-founder David Packard. According to the foundation, the fellowships are among the nation's largest nongovernmental grants and are designed to allow recipients maximum flexibility in how the funding is used. Since 1988, the foundation has awarded $447 million to support 637 scientists and engineers from 54 national universities.
Previous fellows have gone on to receive Nobel Prizes in chemistry and physics, the Fields Medal, the Alan T. Waterman Award, the Breakthrough Prize, the Kavli Prize and elections to the National Academies of Science, Engineering and Medicine. All three American women who won the Nobel Prize in the past three years — Frances Arnold, Jennifer Doudna and Andrea Ghez — are Packard Fellows.
Author: MIKE WILLIAMS