Which Rice research provided the best paper of 2020? Would you believe it was published in 2008?
The IEEE Signal Processing Society magazine decided time was no obstacle when it gave the first description of the single-pixel camera by the labs of Rice engineers Kevin Kelly and Richard Baraniuk its Best Paper Award for 2020.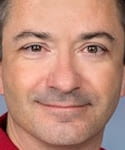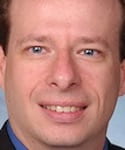 The award to Baraniuk, Kelly and their co-authors, Rice alumni Marco Duarte, Mark Davenport Dharmpal Takhar, Jason Laska and Ting Sun, will
be presented either virtually or in person at next June's IEEE International Conference on Acoustics, Speech and Signal Processing in Toronto.
The paper was cited for its long-lasting impact, amassing at least 1,669 citations and 63 patent citations to date. The single-pixel paper spawned subsequent Rice research into terahertz imagingand molecular imaging and the technology was licensed in 2017 by Siemens Healthineers to enhance MRI scans.
The paper presented a new approach to building simpler, smaller and cheaper digital cameras that can operate efficiently across a broader spectral range than conventional silicon-based cameras. Their approach fused a new camera architecture based on a digital micromirror device with a new mathematical theory and algorithms of compressive sampling.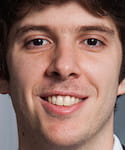 Kelly is an associate professor of electrical and computer engineering and Baraniuk the Victor E. Cameron Chair in engineering and a professor of electrical and computer engineering.
The organization also awarded Santiago Segarra, an assistant professor of electrical and computer engineering, its Young Author Best Paper award for his research, "Network Topology Inference from Spectral Templates," which was published in 2017 while he was at the Massachusetts Institute of Technology.
"We are all thrilled by the string of awards for students and faculty, a testament of the department's research excellence and pushing the boundaries of knowledge," said department chairman Ashu Sabharwal, the Ernest Dell Butcher Professor of Engineering and a professor of electrical and computer engineering.
Author: MIKE WILLIAMS