Faculty Advisory Committee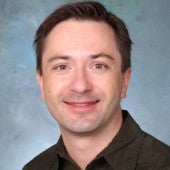 Richard Baraniuk
Victor E. Cameron Chair in Engineering; Professor of Electrical and Computer Engineering, Statistics, and Computer Science; Director, OpenStax
richb@rice.edu
713-348-5132
Dr. Baraniuk's research interests lie in the areas of signal, image, and information processing and include machine learning and compressive sensing. Dr. Baraniuk is Director of OpenStax, a non-profit publishing project he founded in 1999 to bring textbooks and learning materials into the Internet Age. OpenStax makes high-quality educational content available to anyone, anywhere, anytime for free on the web and at very low cost in print by inviting authors, educators, and learners worldwide to "create, rip, mix, and burn" textbooks, courses and learning materials from its global open-access repository.
---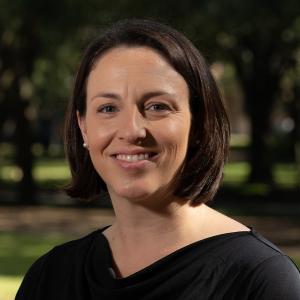 Lydia Beaudrot
Assistant Professor, BioSciences
beaudrot@rice.edu
713-348-2511
Dr. Beaudrot's research areas include community ecology, macro ecology, and conservation biology. She focuses on combining observational data with statistical modeling approaches to investigate questions at the interface of ecological theory and conservation biology. The primary goals of her research are to identify mechanisms that structure tropical vertebrate communities across spatial scales, understand how tropical mammals and birds respond to global change, and apply results to biodiversity conservation.
---
Farès el-Dahdah
Director and Professor of the Humanities Research Center; Affiliated Professor of the School of Architecture
fdahdah@rice.edu
713-348-4754
An educator, scholar, humanist, and designer, Farès el-Dahdah earned his undergraduate degrees in fine arts and in architecture from the Rhode Island School of Design and went on to pursue his graduate studies at Harvard University where bridging of architecture and literary theory was the subject of his doctoral dissertation and a first manifestation of a lifelong commitment to bridging disciplines. As Director of the Humanities Research Center, he is involved in identifying, encouraging and funding research projects, as well as spearheading new ventures in the humanities and beyond. At Rice, el-Dahdah's activities extend beyond the HRC, as chair of the Information Technology Council's Research Computing Subcommittee, member of the Data Sciences Initiatives's Programming and Search Committee, and member of the Ken Kennedy Institute's Advisory Committee.
---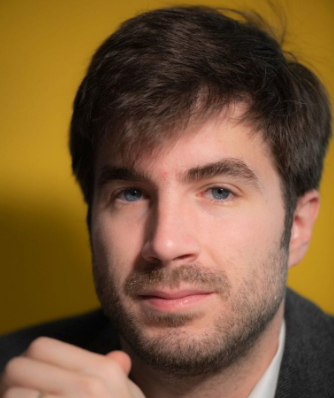 Christopher Tunnell
William Marsh Rice Trustee Chair, Assistant Professor of Physics and Astronomy and Computer Science
tunnell@rice.edu
713-893-7148
Professor Tunnell is a astroparticle physicist who was brought to Rice through the Data Science Initiative. His research interest include computational astroparticle physicist and former XENON1T analysis coordinator specialized in data analysis, data acquisition, and cyberinfrastructure. His background includes neutrino (solar, reactor, sterile, beam), collider, and accelerator physics. However, his unifying interest is cyberinfrastructure: how we handle, reconstruct, and analyze the petabytes of data created by such instruments. He was the Recipient of the 2016 Breakthrough Prize and serves as a member of the Ken Kennedy Institute's Advisory Committee.
---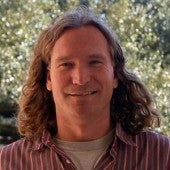 Christopher Jermaine
Professor of Computer Science; Program Director, Data Science Initiative
christopher.m.jermaine@rice.edu
713-348-5690
Chris Jermaine serves as Program Director of Rice's Data Science Initiative as well as a Professor within the Computer Science Department. His research interests include how to analyze, store, retrieve, and manipulate large and heterogeneous data sets. Within this problem space, most of his work focuses on the systems-oriented problems that arise when building software to manage large and diverse data sets and the difficulties that arise when applying statistical methods to such data sets.
---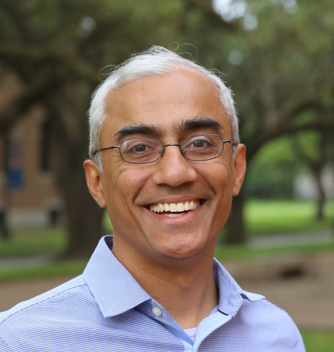 Ashutosh Sabharwal
Chair, Department of Electrical and Computer Engineering; Earnest Dell Butcher Professor of Engineering
ashu@rice.edu
713-348-5057
Ashutosh Sabharwal is the department chair and Earnest Dell Butcher Professor for the Department of Electrical and Computer Engineering. He currently works in two research areas - his first area of research is wireless, where his research spans fundamental theory and experimental systems; his second area of research focuses on health, at the intersection of engineering, behavioral sciences and medicine, and established Scalable Health Labs. His research has led to four commercial spinoffs (one in wireless and three in healthcare). He was the past chair of the ECE Corporate Affiliates program as well as past director of the Center for Multimedia Communication (CMC). His research is supported by National Science Foundation (NSF), Army Research Labs (ARL), National Institutes of Health (NIH), Qualcomm, Intel, Texas Instruments, and Facebook.
---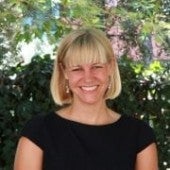 Kirsten Siebach
Assistant Professor of Earth, Environmental, and Planetary Sciences
ksiebach@rice.edu
713-348-6751
Kirsten Siebach is an Assistant Professor in the Rice University Department of Earth, Environmental, and Planetary Sciences and calls herself a Martian Geologist. She researches "source-to-sink" sedimentary processes on Mars and early Earth to interpret the history of water and surface environments early in our solar system. She is currently a member of the Science and Operations Teams for the Mars Science Laboratory rover Curiosity, and previously worked on the science and engineering teams for the Phoenix Lander and the two Mars Exploration Rovers. She is also actively engaged in promoting education and outreach related to Earth and Planetary science and regularly presents at schools and outreach events.
---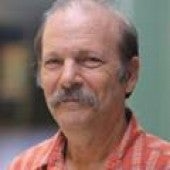 Moshe Vardi
Karen Ostrum George Distinguished Service Professor in Computational Engineering, Professor of Computer Science
vardi@rice.edu
713-348-5977
Moshe Vardi is University Professor, Karen Ostrum George Distinguished Service Professor in Computational Engineering at Rice University, where he is leading an Initiative on Technology, Culture, and Society. His interests focus on automated reasoning, a branch of Artificial Intelligence with broad applications to computer science, including machine learning, database theory, computational-complexity theory, knowledge in multi-agent systems, computer-aided verification, and teaching logic across the curriculum. Dr. Vardi was previously the Director of the Ken Kennedy Institute from 2001 to 2019.
---