External Advisory Board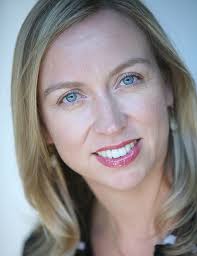 Sandy Guitar
Managing Director, HX Venture Fund
Sandy is a Managing Director of HX Venture Fund, a venture capital fund of funds focused on producing superior returns for its Limited Partners and on developing the startup ecosystem in Houston, TX.

Sandy is also a Co-Founder and Managing Director of Weathergage Capital, a venture capital and growth equity fund of funds managing approximately $1 billion in assets. Weathergage has longstanding relationships with venture capital funds that we believe are resilient, innovative trendsetters with strong track records and that we believe can benefit the institutional investor.

Sandy has an MBA from the Kellogg School at Northwestern and a B.A. cum laude from the University of the South, with her pre-college education in London. Following her degree, she was awarded a Watson Fellowship, traveling to and studying business management styles in Japan, India and Australia.
---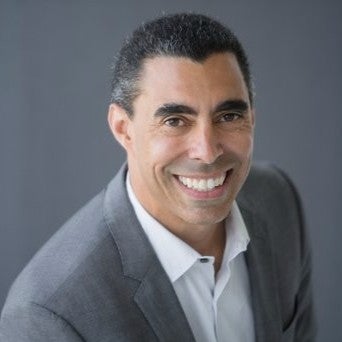 Bill Martin
Global Therapeutic Area Head, Neuroscience, The Janssen Pharmaceutical Companies of Johnson & Johnson
As the Global Therapeutic Area Head of Neuroscience for Janssen Research & Development, Bill brings a diverse background in the biopharmaceutical industry and brain health scientific community. A scientist by training, his experience ranges from drug discovery and development, research portfolio planning, to licensing and partnerships.

In Bill's former role as Chief Scientific Officer and Head of R&D at BlackThorn Therapeutics, where he was a founding team member, he established the company's scientific vision and helped grow the company from seed-stage through series-A funding. He began his industrial career at Merck where he contributed to the strategic direction of Merck's Neuroscience franchise and chaired multiple CNS development teams, then continued into leadership positions at Theravance Biopharma. Bill is also a member of the President's Advisory Council for Brown University's Carney Institute for Brain Science and has held leadership positions in the Society for Neuroscience, the American Physiology Society and the International Brain Research Organization.
---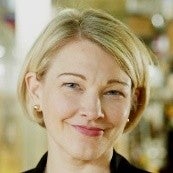 Emily Reichert
Chief Executive Officer, Greentown Labs
Dr. Emily Reichert serves as Chief Executive Officer of Greentown Labs, the largest climatetech startup incubator in North America. As the organization's first employee, Emily has spearheaded the rapid growth of Greentown Labs into a global center for climate solutions innovation, attracting visitors and partners from around the world.

Emily started her career at Arthur D. Little as a Ph.D. scientist and progressed into R&D, business development and general management roles. Prior to Greentown Labs, she was the Director of Business Operations at the Warner Babcock Institute for Green Chemistry where she helped grow the angel-funded startup into a sustainable contract R&D business with a mission to minimize environmental impact of chemical products. Emily also served as a MIT Sloan Fellow in Innovation and Global Leadership as well as a Venture Labs Fellow at Flagship Ventures, a Boston-based Venture Capital firm. She is a recipient of the Barr Foundation Fellowship (Class of 2019), which celebrates exceptional civic leaders in Greater Boston.

Emily has been appointed to leadership positions on innovation, economic development, entrepreneurship and clean technology commercialization at the city, state and federal level including Massachusetts Governor's Economic Development Planning Council and the U.S. Secretary of Commerce's National Advisory Council on Innovation and Entrepreneurship. She holds a Ph.D. in Physical Chemistry from the University of Wisconsin-Madison and earned her MBA from MIT Sloan School of Management.
---

Jim Ward
Managing Director, Two Sigma Investments